These Habits would make weight loss faster!
Everyone talks about diet, nutrition , work out burning fats, calories man and what not!! Its not the thing that people only talk about. They seriously follow the things they talk. There are a few who only talk about it. Hope you are not among the 'talker only' kind of people. If you are ready to move forward with your health goals, lose your weight, and lead a healthy, free from medicine life, then this article is for you.
Whatever we do and whatever we DO NOT do, makes us feel the weight of our body either lighter or heavier. What we is eat obviously the greatest factor that affects our body weight overall. Normally we consume more than what our body needs. We eat more not to fulfil the hunger of our body but to fulfil the hunger of our mind and taste buds, mind it! And the over processed food make us eat more and more as the crave would not just go away. Our diets tend to fall short of certain healthy nutrients, like calcium and vitamin C and Proteins. And these the main factors in losing weight.
Here are some very small but quite effective tricks and habits that you can easily adopt to. These tricks are quite easy and does not take much of resistance form body and mind. The only things that you would need to do is keep reminding yourself of these tricks.
Keep Moving maximum time
It's not at all for you to be a natural athlete to keep moving. Without breaking sweat you can for sure burn more calories. Get up and stand up as and when possible. Walk while you take phone calls. You can also try to conducts meeting while you walk.
Eat whenever hungry but be smart with it
Normally it is observed that people stay starved even if they feel hungry. This is not going to help you at in losing weight. Rather it will put your metabolism in stake. What to do then? Simple! Eat whenever you eel hungry however you got to make sure that you don't consume too much of calories. Eat low calories and high nutrient snacks. The best are those which contains more fibre , more proteins, more vitamin C and calcium.
Sleep, deep sleep
When I am asking you to sleep or deep sleep, it does not mean that you should over sleep. Your body knows exactly how much sleep do you need. You need to make sure and learn to decode the signals our body sends to our brain about going to bed or waking up. If you are keen on losing weight, if you are doing exercise, if you are snacking perfectly, if you are alert about your well being, then you must sleep during the night time only. Our bodies are engineered in such a way that, they nourish, replenish, grow, restore while we are asleep during night time only.
Workout that suits your needs
Do you want to be an athlete or you win to win a marathon race or you want to win gold medal in wrestling or weight lifting. If you answer is NO, then be careful with your workout routine. Excessive workout would force you to eat more to mitigate the energy loss. So find your workout routine inline with your fitness goal.\
Stay away from toxins
Toxins enter our lives and bodies mostly via the food that we eat. If you are on the path of weight loss, then make sure you consume less or no toxins at all. Toxins, chemicals , compounds riddling our food supply and self care products are contributing to overall fat overlay.
Don't rely ONLY on exercise
This is my personal experience and I am very much sure that if you don't listen to what I am saying, you would also have the same experience too. If you think that you can eat whatever you feel like just because you do exercise everyday then you are at high risk of gaining weight. Exercise would help you reduce visceral fats and toxins but it does not make sure that you lose weight. To lose weight you need right diet plan and right nutrition. So don't rely ONLY ON exercise.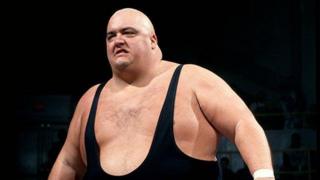 This one is amazing – LAUGH everyday
There is no rule or no logic that can prevent you from laughing everyday. Our everyday life is stressful and this stress is very harmful. It directly affects on body weight, fat accumulation and unhealthy routine. Even philosophers also say 'Laughter is great medicine.'  Do you know the facts that an hour of laughing is equal to 30 mins of work out in gym. And to laugh you just don't need to go to gym. You can do it anywhere. Laughter would destress you and even people around you. Just make sure that you don't laugh at other 😉
When they meet after 5 loooong days…..?#brothersisterlove??#cutenessloaded#maheartbeats??

Posted by Pallavi Thombare on Monday, November 19, 2018
Aren't these very small, easy to adapt habits? Yes friends. I assure you fastest weight loss if you tune into such habits.
Do let me know your results after you embrace these happy habits.
Mahesh & Pallavi
Fitness coaches from Pune.
Author is a well-known fitness coach from Pune. He has helped thousands of people with weight loss and weight gain. He runs a fitness club, weight loss centre in Hadapsar and Kothrud, Pune. Please feel free to contact him by submitting details below. 
eyJpZCI6IjExIiwibGFiZWwiOiJKb2luIHVzIiwiYWN0aXZlIjoiMSIsIm9yaWdpbmFsX2lkIjoiMSIsInVuaXF1ZV9pZCI6IndlZmoyIiwicGFyYW1zIjp7ImVuYWJsZUZvck1lbWJlcnNoaXAiOiIwIiwidHBsIjp7IndpZHRoIjoiMTAwIiwid2lkdGhfbWVhc3VyZSI6IiUiLCJiZ190eXBlXzAiOiJub25lIiwiYmdfaW1nXzAiOiIiLCJiZ19jb2xvcl8wIjoiIzgxZDc0MiIsImJnX3R5cGVfMSI6ImNvbG9yIiwiYmdfaW1nXzEiOiIiLCJiZ19jb2xvcl8xIjoiIzMzMzMzMyIsImJnX3R5cGVfMiI6ImNvbG9yIiwiYmdfaW1nXzIiOiIiLCJiZ19jb2xvcl8yIjoiIzMzMzMzMyIsImJnX3R5cGVfMyI6ImNvbG9yIiwiYmdfaW1nXzMiOiIiLCJiZ19jb2xvcl8zIjoiIzMzMzMzMyIsImZpZWxkX2Vycm9yX2ludmFsaWQiOiIiLCJmb3JtX3NlbnRfbXNnIjoiVGhhbmsgeW91IGZvciBjb250YWN0aW5nIHVzISIsImZvcm1fc2VudF9tc2dfY29sb3IiOiIjNGFlOGVhIiwiaGlkZV9vbl9zdWJtaXQiOiIxIiwicmVkaXJlY3Rfb25fc3VibWl0IjoiIiwidGVzdF9lbWFpbCI6ImthdXNoYWxwdW5lQGhvdG1haWwuY29tIiwic2F2ZV9jb250YWN0cyI6IjEiLCJleHBfZGVsaW0iOiI7IiwiZmJfY29udmVydF9iYXNlIjoiIiwicHViX3Bvc3RfdHlwZSI6InBvc3QiLCJwdWJfcG9zdF9zdGF0dXMiOiJwdWJsaXNoIiwicmVnX3dwX2NyZWF0ZV91c2VyX3JvbGUiOiJzdWJzY3JpYmVyIiwiZmllbGRfd3JhcHBlciI6IjxkaXYgW2ZpZWxkX3NoZWxsX2NsYXNzZXNdIFtmaWVsZF9zaGVsbF9zdHlsZXNdPltmaWVsZF08XC9kaXY+In0sImZpZWxkcyI6W3siYnNfY2xhc3NfaWQiOiI2IiwibmFtZSI6ImZpcnN0X25hbWUiLCJsYWJlbCI6IiIsInBsYWNlaG9sZGVyIjoiRmlyc3QgTmFtZSIsInZhbHVlIjoiIiwiaHRtbCI6InRleHQiLCJtYW5kYXRvcnkiOiIxIiwibWluX3NpemUiOiIiLCJtYXhfc2l6ZSI6IiIsImFkZF9jbGFzc2VzIjoiIiwiYWRkX3N0eWxlcyI6IiIsImFkZF9hdHRyIjoiIiwidm5fb25seV9udW1iZXIiOiIwIiwidm5fb25seV9sZXR0ZXJzIjoiMCIsInZuX3BhdHRlcm4iOiIwIn0seyJic19jbGFzc19pZCI6IjYiLCJuYW1lIjoibGFzdF9uYW1lIiwibGFiZWwiOiIiLCJwbGFjZWhvbGRlciI6Ikxhc3QgTmFtZSIsInZhbHVlIjoiIiwiaHRtbCI6InRleHQiLCJtYW5kYXRvcnkiOiIwIiwibWluX3NpemUiOiIiLCJtYXhfc2l6ZSI6IiIsImFkZF9jbGFzc2VzIjoiIiwiYWRkX3N0eWxlcyI6IiIsImFkZF9hdHRyIjoiIiwidm5fb25seV9udW1iZXIiOiIwIiwidm5fb25seV9sZXR0ZXJzIjoiMCIsInZuX3BhdHRlcm4iOiIwIn0seyJic19jbGFzc19pZCI6IjYiLCJuYW1lIjoiQXJlYSIsImxhYmVsIjoiQ2l0eVwvQXJlYSIsInBsYWNlaG9sZGVyIjoiQ2l0eVwvQXJlYSIsInZhbHVlIjoiIiwidmFsdWVfcHJlc2V0IjoiIiwiaHRtbCI6InRleHQiLCJtYW5kYXRvcnkiOiIwIiwibWluX3NpemUiOiIiLCJtYXhfc2l6ZSI6IiIsImFkZF9jbGFzc2VzIjoiIiwiYWRkX3N0eWxlcyI6IiIsImFkZF9hdHRyIjoiIiwidm5fb25seV9udW1iZXIiOiIwIiwidm5fb25seV9sZXR0ZXJzIjoiMCIsInZuX3BhdHRlcm4iOiIiLCJ2bl9lcXVhbCI6IiIsImljb25fY2xhc3MiOiIiLCJpY29uX3NpemUiOiIiLCJpY29uX2NvbG9yIjoiIiwidGVybXMiOiIifSx7ImJzX2NsYXNzX2lkIjoiNiIsIm5hbWUiOiJlbWFpbCIsImxhYmVsIjoiIiwicGxhY2Vob2xkZXIiOiJFbWFpbCIsInZhbHVlIjoiIiwiaHRtbCI6ImVtYWlsIiwibWFuZGF0b3J5IjoiMSIsIm1pbl9zaXplIjoiIiwibWF4X3NpemUiOiIiLCJhZGRfY2xhc3NlcyI6IiIsImFkZF9zdHlsZXMiOiIiLCJhZGRfYXR0ciI6IiIsInZuX29ubHlfbnVtYmVyIjoiMCIsInZuX29ubHlfbGV0dGVycyI6IjAiLCJ2bl9wYXR0ZXJuIjoiMCJ9LHsiYnNfY2xhc3NfaWQiOiI2IiwibmFtZSI6Ik1vYmlsZSIsImxhYmVsIjoiIiwicGxhY2Vob2xkZXIiOiJNb2JpbGUgbnVtYmVyIiwidmFsdWUiOiIiLCJ2YWx1ZV9wcmVzZXQiOiIiLCJodG1sIjoidGV4dCIsIm1hbmRhdG9yeSI6IjEiLCJtaW5fc2l6ZSI6IiIsIm1heF9zaXplIjoiIiwiYWRkX2NsYXNzZXMiOiIiLCJhZGRfc3R5bGVzIjoiIiwiYWRkX2F0dHIiOiIiLCJ2bl9vbmx5X251bWJlciI6IjAiLCJ2bl9vbmx5X2xldHRlcnMiOiIwIiwidm5fcGF0dGVybiI6IjAiLCJ2bl9lcXVhbCI6IiIsImljb25fY2xhc3MiOiIiLCJpY29uX3NpemUiOiIiLCJpY29uX2NvbG9yIjoiIiwidGVybXMiOiIifSx7ImJzX2NsYXNzX2lkIjoiNiIsIm5hbWUiOiJhZ2UiLCJsYWJlbCI6IiIsInBsYWNlaG9sZGVyIjoiQWdlIiwidmFsdWUiOiIiLCJ2YWx1ZV9wcmVzZXQiOiIiLCJodG1sIjoidGV4dCIsIm1hbmRhdG9yeSI6IjEiLCJtaW5fc2l6ZSI6IiIsIm1heF9zaXplIjoiIiwiYWRkX2NsYXNzZXMiOiIiLCJhZGRfc3R5bGVzIjoiIiwiYWRkX2F0dHIiOiIiLCJ2bl9vbmx5X251bWJlciI6IjAiLCJ2bl9vbmx5X2xldHRlcnMiOiIwIiwidm5fcGF0dGVybiI6IiIsInZuX2VxdWFsIjoiIiwiaWNvbl9jbGFzcyI6IiIsImljb25fc2l6ZSI6IiIsImljb25fY29sb3IiOiIiLCJ0ZXJtcyI6IiJ9LHsiYnNfY2xhc3NfaWQiOiIxMiIsIm5hbWUiOiJtZXNzYWdlIiwibGFiZWwiOiIiLCJwbGFjZWhvbGRlciI6Ik1lc3NhZ2UiLCJ2YWx1ZSI6IiIsImh0bWwiOiJ0ZXh0YXJlYSIsIm1hbmRhdG9yeSI6IjEiLCJtaW5fc2l6ZSI6IiIsIm1heF9zaXplIjoiIiwiYWRkX2NsYXNzZXMiOiIiLCJhZGRfc3R5bGVzIjoiIiwiYWRkX2F0dHIiOiIiLCJ2bl9vbmx5X251bWJlciI6IjAiLCJ2bl9vbmx5X2xldHRlcnMiOiIwIiwidm5fcGF0dGVybiI6IjAifSx7ImJzX2NsYXNzX2lkIjoiNiIsIm5hbWUiOiJzZW5kIiwibGFiZWwiOiJTZW5kIiwiaHRtbCI6InN1Ym1pdCIsImFkZF9jbGFzc2VzIjoiIiwiYWRkX3N0eWxlcyI6IiIsImFkZF9hdHRyIjoiIn0seyJic19jbGFzc19pZCI6IjYiLCJuYW1lIjoicmVzZXQiLCJsYWJlbCI6IlJlc2V0IiwiaHRtbCI6InJlc2V0IiwiYWRkX2NsYXNzZXMiOiIiLCJhZGRfc3R5bGVzIjoiIiwiYWRkX2F0dHIiOiIifV0sIm9wdHNfYXR0cnMiOnsiYmdfbnVtYmVyIjoiNCJ9fSwiaW1nX3ByZXZpZXciOiJiYXNlLWNvbnRhY3QuanBnIiwidmlld3MiOiIyODUwMCIsInVuaXF1ZV92aWV3cyI6IjE5NDc4IiwiYWN0aW9ucyI6IjM0MCIsInNvcnRfb3JkZXIiOiIxIiwiaXNfcHJvIjoiMCIsImFiX2lkIjoiMCIsImRhdGVfY3JlYXRlZCI6IjIwMTYtMDUtMDMgMTU6MDE6MDMiLCJpbWdfcHJldmlld191cmwiOiJodHRwczpcL1wvc3RheWZpdHB1bmUuY29tXC93cC1jb250ZW50XC9wbHVnaW5zXC9jb250YWN0LWZvcm0tYnktc3Vwc3lzdGljXC9hc3NldHNcL2Zvcm1zXC9pbWdcL3ByZXZpZXdcL2Jhc2UtY29udGFjdC5qcGciLCJ2aWV3X2lkIjoiMTFfNzM3ODYwIiwidmlld19odG1sX2lkIjoiY3NwRm9ybVNoZWxsXzExXzczNzg2MCIsImNvbm5lY3RfaGFzaCI6ImE2OWQ1NGRiOGE0ZDQzYmFhN2VmOWQ0OTg2NWZkYWU5In0=
Facebook Comments